İGA
The İGA journey started on May 3, 2013 when DHMI (General Directorate of State Airports Authority of Turkey) awarded the contract for construction and operation of Istanbul Airport to the Cengiz-MAPA-Limak-Kolin-Kalyon Consortium. Having won the bid for the project, the consortium founded a new company under the name "İGA" on October 7, 2013. İGA will continue to improve and operate Istanbul Airport for 25 years.
Each of the investors has an equal share of 20% in İGA. Cengiz-MAPA-Limak-Kolin-Kalyon Joint Venture operates in different industries nationwide and around the world including construction, energy, tourism, mining, port and airport management. So far, the consortium has undertaken eight airport constructions.
In addition, consortium member Limak Holding has operational experience in İstanbul Sabiha Gökçen (Turkey) and Pristina (Kosovo) Airports.
İstanbul Sabiha Gökçen (Turkey)

Pristina (Kosovo)
Other involvements:
Kuwait International Airport New Airport

Cairo Terminal 2 (Egypt)

Baku Heydar Aliyev (Azerbaijan)

Hawler – Erbil (Northern Iraq)

Dohuk (Northern Iraq)

Ordu-Giresun (Turkey)
Turkish Airlines
Turkey's "rising star", Turkish Airlines started its journey in 1933 with just five aircraft. Today it serves with a passenger and cargo fleet of 330 aircraft and with the same excitement and enthusiasm as the first day after all those years. The substantial growth it has achieved has put Turkish Airlines among the top airlines of the world. Reinforcing this prominent position and energy with its significant growth figures and innovative approach, Turkish Airlines has always put its signature under important successes in the sector. One of them is undoubtedly the largest aircraft order in Turkish Civil Aviation history, with a significant decision that the airline took in 2013. With this decision, the national carrier aimed to both maintain the fleet average age over the coming years, and push its quality of service even further higher. Counting the large scale of orders, and the aircraft whose rental period is due to come to end by the end of 2023, the fleet of the carrier including cargo aircrafts expected to reach 500 aircraft.
Turkish Airlines permanently continues to undertake countless initiatives in global civil aviation. For instance, the global carrier opened another chapter in Turkish Civil Aviation by launching its new maintenance and repair center in June 2014. The new maintenance and repair facility, constructed at Sabiha Gökçen International Airport, has been regarded as a huge step forward for Turkish Civil Aviation, and widely noted in global aviation. The center added additional momentum to the region's sector growth as well. The aim of the project, beyond setting up a campus that provides maintenance repair and overhaul services, was the creation of an adequate aviation complex that attracts and provides space for firms operating in other areas of aviation, and particular companies manufacturing products for the industry. The project was brought to life with an investment of roughly 550 million USD. This maintenance and repair center already has a workforce of nearly 7,000 in place, and along with its subsidiaries (TEC, Goodrich Turkish Technic Service Center, TCI Turkish Cabin Interior, TSI Turkish Seat Industries) it has an expected annual turnover of 1.5 billion USD. Carrying this aviation complex into effect raised the bar in the field of aviation maintenance and came into prominence as an important milestone as well on the road to the production of a national civil passenger aircraft, which is an important objective of 'Turkish Republic's 2023 Vision' that laid down to coincide with the 100th anniversary of the Turkish Republic.
Another significant initiative of Turkish Airlines that successfully carried out in recent years is the creation of Turkish Seats Industries – TSI. This venture, a partnership of Turkish Airlines, Turkish Technic Inc., and Assan Hanil, is the first local aircraft seat producer exclusively designed by Turkish engineers. In 2014, this project played a significant role in regional aviation agenda, with an investment of 5 million USD. After Turkish Seats Industries had successfully introduced the first locally designed seat to the assembly of Boeing 737-800 aircraft, it then design seats which last the ergonomic life of Airbus A319-320 and 321 aircraft, and it continues to drive innovation in seat design. The company, which has initially started to renovate just existing aircrafts of the fleet, now fits these locally manufactured seats to some new aircrafts that joining to the fleet. This project of which main aim is to provide ergonomic seats that increase the passenger comfort and satisfaction to the highest level, is also a sign of a pride for the flag carrier as being exported to the world's largest aircraft manufacturers, Boeing and Airbus, on the other hand. Having completed a total of 78 aircraft orders by the middle of 2018, TSI continues to expand its customer portfolio with the orders received.
Another key initiative TCI (Turkish Cabin Interiors) is a partnership between Turkish Airlines, Turkish Technic Inc., and TAI, which produced the first aircraft galley to be entirely designed by Turkish engineers. After taking delivery of the first commercial aircraft fitted with TCI galley equipment in 2014, Turkish Airlines continuing to add aircrafts fitted with this galley equipment to its ever-expanding fleet.
Airline Passenger Experience Association
The Airline Passenger Experience Association (APEX) is a network of the world's leading airlines, suppliers and related companies committed to elevating the level of the airline passenger experience. The association offers members a wide range of opportunities to excel in the airline passenger experience industry by keeping them current with the latest industry news, trends and developments and by helping them develop relationships with clients and colleagues from around the world.
Collins Aerospace
Collins Aerospace work side-by-side with customers to unleash the exciting possibilities they see before them. With a comprehensive portfolio, extensive capabilities and broad expertise, they craft intelligent solutions to meet the demands of a rapidly evolving global market – all representing the best in innovation and technology for the industries they serve.
Hitit
Hitit Computer Services was established in 1994 by executives who gained experience by working within the Turkish Airlines family and thus, were able to foresee that customizable software needs of the global aviation sector would constantly increase. Starting out with the vision of becoming a global technology company, Hitit is named after the ancient Hittite civilization of Anatolia.
Hitit has been offering technical consultancy services to airline companies in various countries since 1995, adopting the goal to create and export solutions to the whole world. In the following years, the company made numerous initiatives to this end and established a wide range of contacts across the world - from the USA to Vietnam. Ms. Nur Gokman, General Manager of Hitit, reminds us how extraordinary it was in those days to see two Turkish women competing in the international technology arena: "We were in Ethiopia with Ms. Dilek Ovacık in 1998 for a tender. The managers of a Turkish construction company saw us at the lobby and could not believe that we were there on business also. In fact, our initiative attracted so much attention, the Turkish Ambassador at the time got curious and invited us to dinner at his house!"
Smiths Detection
Smiths Detection, part of Smiths Group, is a global leader in threat detection and screening technologies for aviation, ports and borders, defence and urban security. Our experience and history across more than 40 years at the frontline, enables us to deliver the solutions needed to protect society from the threat and illegal passage of explosives, prohibited weapons, contraband, toxic chemicals and narcotics. Our goal is simple – to provide security, peace of mind and freedom of movement, upon which the world depends.
Unbabel
Unbabel's Customer Service Solution allows modern enterprises to understand and be understood by their customers in dozens of languages.
Powered by state-of-the-art AI and refined by a global crowd of thousands, Unbabel helps global brands like Booking.com, Facebook, Skyscanner, easyJet, Under Armour and Rovio remove language as a concern, increasing customer satisfaction and building a more efficient customer service operation in the process.
Backed by Scale Venture Partners, Notion, Microsoft Ventures, Salesforce Ventures, Samsung NEXT, and Y Combinator, Unbabel is accelerating the shift to a world without language barriers.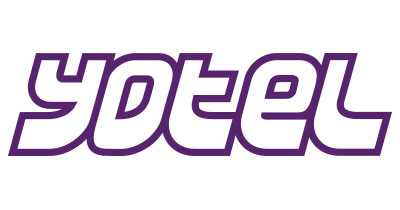 YOTEL
Inspired by the luxury of first-class travel and uncompromisingly designed around guests, YOTEL takes the essential elements of luxury hotels into smaller, smart spaces and deliver extraordinary value and a sense of community with areas for co-working, social gatherings and exercise in sought after locations. Premium Cabins include YOTEL's signature adjustable SmartBed™ with rejuvenating rain showers and SMART TVs, multi power and USB points and easy connectivity.
YOTEL currently operates six airport hotels in London Gatwick, London Heathrow, Amsterdam Schiphol and Paris, Charles de Gaulle, Istanbul Airport, Singapore Changi and five city centre hotels in New York, Boston, San Francisco, Washington D.C. and Singapore. YOTEL is expanding rapidly with new projects under development globally, including London, Edinburgh, Glasgow, Geneva, Amsterdam, Miami, Dubai, Mammoth, Park City, Porto and New York Long Island City.
YOTEL's major shareholders include a controlled affiliate of Starwood Capital Group, the Talal Jassim Al-Bahar Group, United Investment Portugal and Kuwait Real Estate Company (AQARAT).
YOTEL was created by YO! founder Simon Woodroffe OBE, who inspired by first class travel, translated the language of luxury airline travel into a small but luxurious cabin (www.yo.co.uk).
Immfly
Immfly is an award-winning provider of Connected Digital Services and Best in Class IFE. Immfly's Digital Services harness capabilities of the connected aircraft to deliver airlines competitive advantage. Immfly's digital services focus on reducing operational costs, increasing revenue opportunities and intelligently applying data strategies to the emerging fully connected journey. Immfly's IFE platform enables airlines to dynamically broadcast premium entertainment content, channels, and services, including Video On Demand, at unrivaled streaming speeds, directly on passenger's personal devices. The platform is available to all aircraft regardless of onboard internet connectivity. With proprietary ancillary tools and active NPS monitoring, Immfly leads industry expertise in the use of onboard digital services to generate positive financial results and boost customer satisfaction. To date, Immfly remains the only company to have delivered profitable IFE.
Immfly S.L. is headquartered in Barcelona with global offices serving full service, low cost and regional airlines worldwide, with a reach of over 65 million passengers. Immfly's services cover +300 destinations across Europe, Asia, N & S America.
Avery Dennison
Avery Dennison Corporation is a global materials science and manufacturing company specialising in the design and manufacture of a wide variety of labelling and functional materials. The company's products, which are used in nearly every major industry, include pressure-sensitive materials for labels and graphic applications; tapes and other bonding solutions.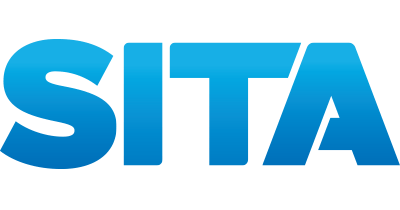 SITA
SITA is the IT provider for the air transport industry. Today, SITA does business with nearly every airline and airport in the world. It also provides border management solutions to more than 40 governments. It is 100% owned by the industry and driven by its needs. Working with all the stakeholders, SITA drives collaborative development and innovation across the air transport community. It helps the industry achieve operational efficiencies and deliver a seamless passenger journey.
SITA is one of the most internationally diverse companies and serves over 200 countries and territories. With a strong local presence and offices spanning the globe, SITA's service staff are on the ground at more than 1,000 airports providing support.
In 2017, SITA had consolidated revenues of US$1.6 billion. SITA's subsidiaries and joint ventures include SITAONAIR, CHAMP Cargosystems and Aviareto.
Future Airport
Created out of Airport Technology International in 1990, Future Airport meets the specific needs of senior management across all major departments within airports, airlines, civil aviation authorities, ground handling companies, air navigation service providers and key systems integrators. Future Airport provides a clear overview of the latest industry developments shaping airport design and operations. The publication boasts incisive commentary and analysis from the world's most powerful business leaders alongside investigative and provocative articles from leading journalists.
Airline Suppliers
Visit Airline Suppliers website
Airport Suppliers
Visit Airport Suppliers website
Airport-Suppliers.com is the Global Airport Industry's Premier B2B web platform, encompassing all aspects of airport equipment, technology, design and services.